Purple Knitting is all about sharing ideas for knitting projects that are designed to inspire anyone wanting to get into knitting for the sheer love and pleasure it brings and to create lovely gifts for friends and family. I just love knitting when and wherever I can!
I hope to encourage others to take up this hobby and benefit from it as I do.
Although I would not consider myself an experienced knitter, I have knitted various things over the years. As a young child, my mother taught me to knit. I remember knitting a monkey and entering it into our local agricultural show in the home industries section.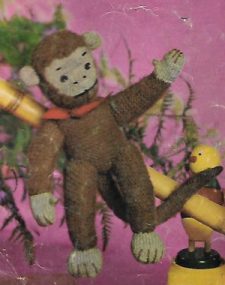 I have found several resources which have enabled me to learn more about this useful and enjoyable craft. Through this website I hope to inspire people, of all ages, to take up this hobby.
Recently, when one of my nieces announced her engagement, I decided to tackle a rather large knitting project – to make her and her future husband a knitted bedspread. To be honest, it was a bit daunting at first, but having broken it down into bite-size steps, I am almost there. It has challenged and motivated me as I have had to learn new stitches to get it done.
While providing care for very ill family members at home, knitting has helped me to do something useful and constructive and still be there for them when they need me.
On this website, I will review knitting equipment for beginners. You will find out which are the best needles to start with, which yarn to use, and some easy knitting patterns and helpful resources that I have discovered.
As a new knitter, you may be asking yourself what are the easiest things to knit? As a beginner, there are many useful and beautiful things we can create. We all love receiving a gift from someone who has taken the time to make it themselves. Once you've learned how to knit there are so many things you can create. While doing my grocery shopping today, I noticed another customer was wearing a knitted poppy for Remembrance Day. That gave me an idea for something I could knit.
Start knitting – you will be glad you did!